Ingredients For Rice with Herbs
2 cups [500 mL] long grain rice
1 teaspoon [5 mL] garlic salt
Pinch of pepper
1/2 teaspoon [2.5 mL] mixed herbs [Herbes de Provence]
2 bay leaves
1 onion, minced
3 tablespoons [45 mL] chicken broth concentrate
2 tablespoons [30 mL] beef broth concentrate
4 cups [1 L] lukewarm water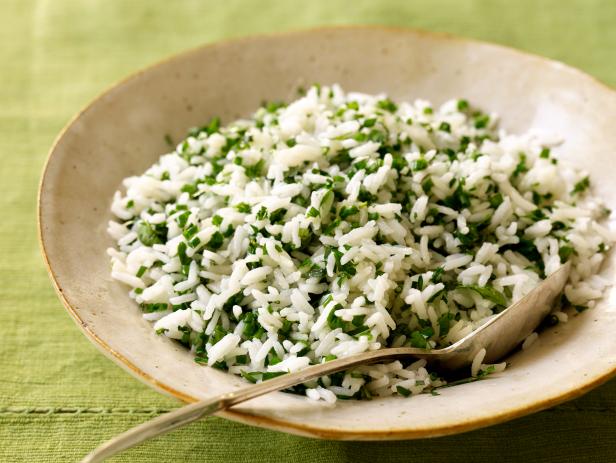 Directions For Rice with Herbs:
Well rinse rice under cold, running water; drain.
Into a glass dish with a lid, mix together rinsed rice, garlic salt, pepper, mixed herbs, bay leaves, onion, chicken broth concentrate, beef broth concentrate and water.
Cover dish.
Microwave for 30 minutes on 'HIGH', stirring at half time.
Remove from oven and serve.
Enjoy delicious Indian recipes with Taj Punjabi.
https://www.runnersworld.com/uk/nutrition/recipes/a767018/recipe-grilled-chicken-with-beetroot-wild-rice-and-herb-salad/
https://www.foodnetwork.com/recipes/melissa-darabian/rice-with-fresh-herbs-recipe-2040897
https://www.myrecipes.com/recipe/herbed-basmati-rice